Jupiter
Bonded Lightning Protection
This growing firm is more than four decades strong, plus proud heir to a legacy dating back to 1892.The secret to its success? Strong core values, a dedicated team and the optimal business locale.
Protecting Florida Homes & Business Since 1973
For more than 40 years Bonded Lightning Protection has been one of South Florida's quality leaders in lightning and surge protection, having installed systems on countless commercial, historical, industrial and residential properties.
This is a company with a long and distinguished link back to the past. The original firm, Bonded Lightning Protection Systems, Inc., was founded back in 1892 in Washington, D.C. by Reginald DeKoven. Its track record of installations includes many historic and well-known sites: the Washington Monument, the Lincoln Memorial and the White House, in addition to homes and businesses throughout Maryland, Virginia and the surrounding areas.
Hereford's son, Reginald Charles Hereford, eventually took over the company. In 1973, his daughter and son-in-law, Diane and Dennis Dillon opened their own lightning and surge protection company here in Palm Beach North. It was first based in Riviera Beach, then relocated to Jupiter in 1978.
The company grew quickly, covering the state of Florida concentrating, but not limiting, their focus on South Florida. Now, 42 years later, Palm Beach North's Bonded Lightning Protection has grown from a one-truck operation to a large family business. The company continues to thrive and hire locally: ten more employees were added to the company's workforce over the past three years.
The company cites the strong education and housing benefits as significant contributors to success, allowing the firm to recruit and retain quality employees. "A great school system and excellent neighborhoods and housing options in all price ranges are crucial elements in making Jupiter an attractive location to live and work," explained Michael Dillon, Bonded Lightning Protection's Vice President. "We are the direct benefits of the people, the professionals, who choose to call Jupiter home."
Based on the company's reputation for expertise and quality work, Bonded Lightning has continued to build an impressive clientele, serving as consultants, designers and installers on thousands of projects in Florida, including Miami Dolphin Stadium, Disney World, American Airlines Arena, Miami International Airport, Palm Beach International Airport, the Palm Beach County Courthouse and Trump Towers.
No matter how fast or how far the company progresses, its core values remain unchanged. "Our roots as a family-owned company date back to 1892," said Michael. "Every success we've had comes from our identity as a family-owned company. From when we began in Florida with one employee in 1973, to our now 40 employees, we are still a family. There's a responsibility and accountability inherent in our makeup that motivates us to always perform to the best of our ability. The rest takes care of itself."
At a Glance
Founded: 1973
Based: Jupiter
Industry: Lightning protection/grounding: commercial, residential, and industrial structures
Services: Installation, maintenance, consultation and repairs
Employees: 39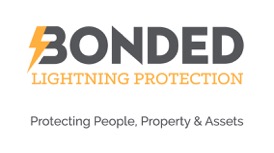 Jupiter
Power Systems Manufacturing (PSM)
From five local entrepreneurs to global market impact, Power Systems Manufacturing proudly shares their story − and the key role Palm Beach North played in their success.
15 years of proven performance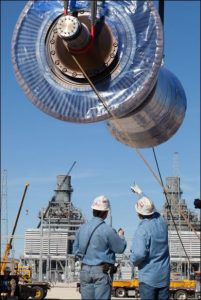 Jupiter-based Power Systems Manufacturing (PSM) provides technologically-advanced aftermarket gas turbine components, parts reconditioning services and Long Term Agreements (LTAs) to operators of gas turbine equipped power plants worldwide.
The company was just acquired in February 2016 by Italian power equipment company, Ansaldo Energia Group, as part of their strategy to strengthen and grow their global services business. PSM now proudly serves as the U.S. headquarters of this global business entity.
The company began in Stuart, but two of the company's founders lived in Jupiter (and still do). They wanted to work closer to home and discovered the perfect location on Indiantown Road with room for future growth & expansion, as well as inviting incentives offered by the county.
The relocation proved to be a winning move for the company. In the past three years alone, PSM has hired more than 100 new employees, with more openings still available in their service, technical and sales areas advertised on psm.com.
The firm also received incentives from their participation in local job creation and hiring programs.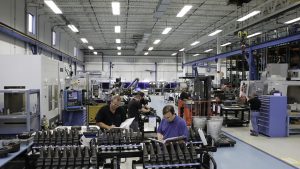 PSM touts both the business and lifestyle benefits of Palm Beach North as a key contributor to its growth and success. "At first, it was the availability of many experienced engineers who had worked at Pratt & Whitney's military aircraft engine group," explained Jeff Benoit, PSM's VP of Strategy and Marketing. "They were relocating much of their operations to Connecticut."
"After achieving early success, it was simply a matter of appealing to prospective employees from up north looking for a warmer climate and year-round activities like golfing, scuba diving, surfing, ocean fishing and biking. In our view, there is no better place in South Florida than the Jupiter area to live, work and play."
"It's amazing that we can work for a technology focused global service business like PSM with paradise in our backyard!"
At a Glance
Founded: 1999
Based: Jupiter (180,000 square foot headquarters)
Industry: Mechanical/Industrial Engineering
Products/Services: Aftermarket gas turbine components, parts reconditioning and LTAs
Acquired by: Ansaldo Energia Group in February, 2016, (Italy-based power equipment company)
Market served: New U.S. headquarters for Ansaldo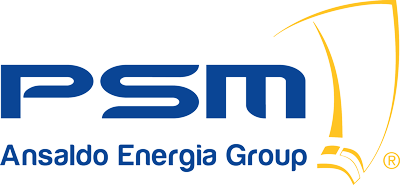 Jupiter
Somahlution
Somahlution is leading the way with medical products and procedure solutions to improve healthcare delivery to patients worldwide.
Somahlution: Advancing Human Health
Somahlution is a privately-held development-stage life science company focused on advancing the science of organ and surgical conduit transplantation. Led by a highly experienced team of executives, transplant researchers and surgeons, Somahlution's products and technologies have the potential to profoundly impact the landscape of transplant medicine.
Using patented and proprietary technologies, Somahlution provides medical products focused on Ischemia Reperfusion Injury (IRI) to improve healthcare delivery to patients around the world, including the company's flagship product, DuraGraft: the first Endothelial Damage Inhibitor (EDI) developed to prevent vein graft failure.
Satish Chandran, Somahlution's CEO, credits several Palm Beach North advantages that helped drive the company's growth: the skilled talent, close proximity to FAU's biotechnology program, and easy national and international route access. "South Florida has a strong presence in the medical device space," he said. "Because of this, Somahlution is able to recruit significant talent to help develop and commercialize the company's portfolio of medical device products."
He also praised the pleasures of Jupiter's beautiful beaches, year-round boating and easygoing lifestyle, all less than 15 minutes from Palm Beach International Airport.
Somahlution employs 11-50 people at present: 29 were hired in just the past three years alone. As part of state and local incentives, Somahlution can receive $150,000 in QTI Tax Refunds, with 20% of those funds provided by Jupiter, totaling $30,000.
At a Glance
Founded: 2010
Employees: 11-50
Products/Services: Biotechnology
Market: Global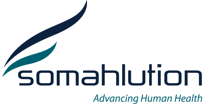 Jupiter
Florida Turbine Technologies, Incorporated
With a highly-advanced technical team and robust growth through both good and bad economic times, this Jupiter startup has become a formidable global leader in next-gen aerospace and energy innovation.
Providing innovative solutions to the industry's most demanding problems
Florida Turbine Technologies (FTT) specializes in the development of affordable, next-generation turbomachinery, propulsion components, systems and engineering for aircraft, space, industrial power, and clean energy. The company, founded in Jupiter, Florida (and still headquartered here) has grown into a global business force with additional offices in Germany, England, and Puerto Rico.
Their key marketplace advantage: providing the responsiveness of a small company with the expertise and technical depth of a much larger organization.
The company employees more than 200 workers, 90% of which have specialized technical training and an average of more than 19 years of experience in gas turbines, rockets, wind, and other turbine applications. With an extensive working knowledge of detailed design process and expertise, their customers are ensured best-in-class product durability and performance:
FTT is actively involved at local, state, and national levels, promoting turbine efficiency programs and high-technology funding. They're committed to developing and protecting intellectual property, with 464 patent applications filed and pending to date and 110 patents issued.
Their turbine efficiency improvements are saving over 201 million barrels of oil and 31 million tons of CO2 per year – savings equivalent to the entire wind turbine capacity in the U.S.
The FTT team developed the world's first miniature turbofan for small aircraft requiring high fuel efficiency combined with power.
The company continues to enjoy prosperous growth, adding 30 new employees to its team in the past three years alone. In addition, Florida Turbine Technologies received grant money from local programs to help drive job creation – a winning advantage for both the company's bottom line as well as the Palm Beach North community as a whole.
Company leadership cite the natural beauty of Jupiter, the good schools and easy, relaxed commute as compelling benefits for their employees and for any organization considering a relocation.
Shirley Coates Brostmeyer, CEO, speaks to the strong role Palm Beach North continues to play in supporting the advanced talent needs of the company.
"FTT has been growing steadily since 1998 to create technology jobs and affordable innovations for clean energy and defense products," she said. "Palm Beach County provides a quality of life which helps to attract and retain top technical talent."
At a Glance
Founded: 1998
Headquarters: Jupiter
Satellite offices: Germany, England, and Puerto Rico
Industry: Turbomachinery (energy and aerospace)
Products/Services: Engineering, development, and testing of gas turbines, propulsion components, turbopumps, and systems for military and commercial aircraft, space propulsion, and industrial applications including clean power generation and oil and gas.
Employees: 200+

Jupiter
Guanabanas
Residents and visitors alike flock to the Palm Beach North paradise known as Guanbanas. This open-air venue epitomizes our regional lifestyle at its best: lush surroundings, fresh, locally-grown cuisine, and sizzling live entertainment.
A Taste of Paradise
Jupiter-based Guanabanas first opened in 2004 as a sandwich shop run by surfers − and has come a long way since its humble beginnings! Today's it's a beloved Palm Beach North destination unlike anywhere else: famous for its lush, tropical setting, freshest cuisine and cocktails, and live entertainment from national acts and top South Florida talent.
Step into Guanabanas and you immediately feel the laid-back, island vibe. It's a 100% open-air outdoor restaurant and bar, with woven tiki huts, towering banyan trees, and hand-chiseled coquina stone pathways. The setting is Florida at its best: warm, inviting and relaxing… where everyone is made to feel welcome from the moment they arrive.
While the guest experience is relaxed, Guanabanas' dedication to quality certainly isn't. They are serious about preparing and serving top-quality, locally-sourced fare. They are a member of Florida Fresh, which means they support Florida farmers and fishermen. The restaurant developed a unique purchasing program that takes advantage of the locally produced vegetables and fruits wherever available, and supports local fishermen, crabbers, clammers and commercial divers. They work directly with top Florida businesses to source shrimp, fish, crab, lobster and produce. Their motto: "If you can't catch it here, we don't serve it here."
Guanabanas continues to epitomize the authentic lifestyle pleasures that make Jupiter so wonderfully unique. According to owner, Chad Van Boven, there's never a problem enticing new employees to the area. "Jupiter is a place where people want to live and work − the draw of the area is great" he commented. "The waterfront, the waterways, the unique, small town feel brings people in from all over the country. People want to come here and Guanabanas is a part of that experience."
At a Glance
Founded: 2004
Industry: Food and Bar Services
Offerings: Full food and cocktail menu, live entertainment, branded gifts
Employees: 160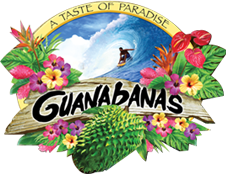 Jupiter
PowerPHASE LLC
This small engineering firm is prospering, thanks to deep leadership expertise, cutting-edge innovations and a local talent pool described by its president as "world class."
Generation Smart® Optimizing the World's Gas Turbine Fleet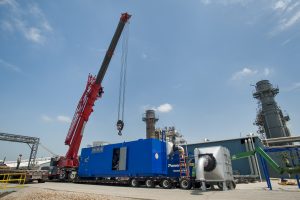 Jupiter-based PowerPHASE LLC has commercialized advanced aero-thermal technology to use air more efficiently at power plants in both the storage and production of energy.
The Company's flagship product, TurboPHASE, is a modular air-injection system that can add up to 25% incremental capacity to combustion turbine plants in all ambient conditions by replacing the air that is naturally missing from combustion turbine operation on hot days or that is used for anti-icing on cold days. The company also markets optimized steam injection, black start, energy storage, high speed regulation and combustion turbine efficiency.
PowerPHASE senior managers bring extensive technical and business expertise to the table, including specialized gas turbine and power plant background − an average of 20+ years of relevant experience at a variety of major gas turbine OEM's and successful alternate suppliers.
While the company is still small, it's growing − and hiring – steadily. Retaining the right specialized employee talent is a top priority and critical to the continued growth and success of the organization. According to PowerPHASE President, Bob Kraft, the optimal place to find that specialized talent is in Palm Beach North.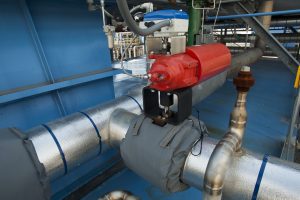 "In any business, the people make all the difference − they drive the success," he stated. "The talent pool for Engineering in Jupiter is world-class. The best Gas Turbine Engineers are here."
Like many Palm Beach North business leaders, he also praises the unique culture of the region, spanning leading-edge business innovation and eco-lifestyle pleasures.
"The natural environment, access to a the water, parks and blueways make Jupiter a great place to live and do business. Our office looks out to Burt Reynolds Park, we have a paddleboard rack in the office. We really enjoy the lifestyle and the environment. In Jupiter, we can work on cutting edge technology and go fishing on the same day."
At a Glance
Founded: 2012
Based: Jupiter
Industry: Mechanical/Industrial Engineering
Specialties: Gas Turbine Performance, Energy Storage, Gas Turbine Efficiency, Gas Turbine Power Generation

Riviera Beach
Cheney Brothers
Since 1925, Cheney Brothers has been delivering its appealing brand of southern hospitality throughout the Southeastern United States and to more than 100 countries.
Leading Food Distributor, Serving the Southeast and the World
Cheney Brothers, a Broad Line Food Distributor, has been delivering "Southern Hospitality" since the company's 1925 founding in West Palm Beach.
Their mission: ensuring top-quality products from nationally recognized manufacturers. Their inventory spans more than 15,000 supplies, from gourmet to everyday items.
The company employs more than 2,200 people and has benefitted from several training grants, as well as hiring and retainage support.
Cheney Brothers leaders credit Florida's economic growth and the work ethic of their employees as key contributors to the company's continued growth and success.
At a Glance
Founded: 1925
Products/Services: Food, chemicals and paper products
Depth/Breadth: 15,000 SKU inventory
Annual Sales: $1.5+ billion
Market: Serves Southeastern U.S. and 100+ foreign countries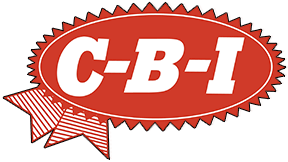 Riviera Beach
RGF Environmental Group
This three-decade Riviera Beach manufacturer was founded with an inspiring mission: to make the world a safer, cleaner, better place to live. Two million systems and 57 countries later, they've done just that.
The Leader in Air, Water, and Food Purification
RGF Environmental Group was formed back in 1985 with an inspiring mission: to make the world a safer, cleaner and better place to live for this generation and the next. Today, they've sold more than two million environmental systems, now installed throughout 57 countries.
This three-decade Florida-based manufacturer carries more than 500 environmental products across four divisions, (Air Purification, Water Treatment, Food Sanitation and AFL Industries.) They design, engineer and manufacture turnkey environmental systems to provide the world with the safest air, water and food, without use of chemicals.
Situated in the heart of the Port of Palm Beach Enterprise Zone, RGF Headquarters spans 7.5 acres, with 100,000 square feet of manufacturing, warehouse and office facilities. RGF also maintains client offices in China and Hong Kong. In 2013, RGF acquired AFL Industries®, a manufacturer of oil water separators, oil stop valves, safety oil sumps and rotary pipe oil skimmers.
Instrumental to the firm's success is its product diversification, flexibility and rapid response to change. Explains Walt Ellis, RGF's Vice President and General Manager: "part of RGF's success comes from its world-class facility where it possesses a self-contained R&D unit, as well as Engineering, Manufacturing, and Assembly units. We eliminate middle manufacturing cost and imports, helping to cut production costs and force price competition that ultimately benefits the consumer."
The company employs a professional in-house staff of engineers, scientists and system integrators – with ten new positions created and filled in the past 12 months alone.
According to RGF, their Palm Beach North location has been a key advantage in attracting and retaining their advanced workforce. "The area helps attract good employees because it provides a great location to live, offering year round activities and very good schools," said Walt. "The location also provides a great place for customers and potential customers to visit."
At a Glance
Founded: 1985
Based: Riviera Beach
Industry: Environmental Services
Specialties: Indoor Air Quality – Commercial & Residential, Waste Water Recycling, Waste Water Treatment, Food Sanitation, AFL Stop Valves / Oil Separation, Marine Systems, Fire / Flood Mold Control, Restaurant Safety
Employees: 51-200

Tequesta
Envy of Palm Beach
"Something for everyone" is this store's motto – and the owners proudly live up to the claim with fun, vibrant merchandise for both loyal customers and their favorite canine kids.
Something For Everyone
From gifts for loved ones to fun splurges for themselves, customers can find something rare these days at Envy of Palm Beach – truly unique merchandise. The store is chock full of goodies that bring a smile to the faces of browsers, from apparel, jewelry and accessories for people to fun gifts for their canine kids.
Envy of Palm Beach was founded in 2010 by partners Mary Bruce and Victoria Bruce Ramdeholl. They were initially based on Palm Beach Island, then moved to their new home in the Gallery Square South Plaza in Tequesta in 2013.
Vibrant Shopping Therapy
The owners at Envy of Palm Beach strive to excite the senses and quicken the shopping pulse. Vibrant colors and textures provide an instant boost in mood and energy. Both women take great pride in providing unique merchandise distinctive to the lifestyles of Tequesta residents and visitors. Shoppers will find many in-house exclusive items not available anywhere else and can easily lose track of time as they stroll through eclectic collections of resort wear, casual apparel, jewelry and accessories.
Local Tequesta Charm
Mary credits the distinctive charm and quaintness of the Tequesta shopping district as one of the main draws for her customers. The added convenience is another bonus. Customers are able to park right outside the front door: no long walks through multi-story parking garages or meters to feed.
Mary proudly calls Envy, "A shop for all generations with a variety of price points to meet most needs."
At a Glance
Founded: 2010
Based: Tequesta
Industry: Retail apparel, jewelry and accessories
Products/Services: National and exclusive private brand merchandise
Tequesta
McCarthy's
McCarthy's is a Tequesta institution where the owner promises to "change your life one shepherd's pie at a time." This cozy Irish/American eatery and bar knows how to keep happy customers returning for more.

Keeping Customers Smiling: One Chicken Pot Pie at a Time.
The name McCarthy is synonymous with Tequesta. So much so that when McCarthy's closed on Tequesta drive in 2005, Brendon considered opening north of the Village, but decided against it because of the history and reputation McCarthy's gained as a Village resident.
McCarthy's initially opened in 1974, moved to Lighthouse Plaza in 1983, then moved into the Tequesta Drive location in 1995. Brendon's mom and dad retired in 2005 and Brendon moved out of the area. He returned to his Tequesta roots in November 2015 and opened McCarthy's Pub in the Publix Shopping Plaza.
Loyalty that spans generations
When asked what drives his successful business, Brendon says, "Our history and reputation has generated standing customers – their kids and grandkids are now my customers."
He retained his former Chef and some servers from the old location. Even his Assistant Chef is the son of a server who had worked for McCarthy's for 25 years. He considers McCarthy's employees family – hard to find in today's business world. You may have noticed that McCarthy's is closed on Sundays. This is so his employees can have at least one day off each week to spend time with their families.
He also considers his customers family too. He loves the small town feel of the area and the close-knit community and enjoys running into customers while shopping at other Tequesta businesses.
Secret of success
Sit down with Brendon and you'll find a business owner with his customer's best interests at heart. Summing up his success, Brendon said, "Offer great food, with great service, in a comfortable atmosphere, and at competitive prices. All those elements have to work together succinctly. And, we capture all that here at McCarthy's."
At a Glance
Founded: 1974
Based: Tequesta
Industry: Restaurant – Food and Beverage
Offerings: Irish/American menu, bar, live entertainment
Tequesta
Patchington
Embracing fun color, comfort and creative self-expression propelled this retailer from a Clearwater garage to 20 stores. Our local Patchington in Tequesta keeps the winning concept going strong.
Contemporary Classics
Patchington has built its retailing reputation on crafting contemporary classics of the highest quality with bold color, comfort and care. Its mantra: having fun, creative self-expression and lasting relationships.
The concept was founded in 1969 by a Clearwater, FL woman who started a cottage industry business called CC Patches in her garage. She and her partner took beautifully-crafted pieces of fabric, patching them together into colorful resort garments.
In 2003, the company, led by current President and CEO, Michael Levich, evolved into a vibrant retailing brand celebrating the best of the resort lifestyle.
Patchington currently operates 20 stores along the west and east coasts of Florida, as well as two additional locations in Long Beach and Surf City New Jersey. Palm Beach North's Patchington store is located in Tequesta and opened in June 2015.
Michelle Orman, Store Manager, attributes Patchington's success to its strong symbiotic relationship with other boutique-style stores. The unique shopping delights of Tequesta set it apart from other local areas and is the chief reason the corporation chose this specific location in Village Square, described by Michelle as "the heart of the Village."
Patchington is surrounded by the Village Bootery, one of the Village's longest standing businesses, the Dress Collection and Bungalow Boutique. Michelle explained these types of stores create the perfect marriage, while being within close proximity to their other Boynton and Stuart locations.
Michelle praises the wonderful customers and rewarding business camaraderie she's experienced: "We have great customers, from the local merchants to our Village residents," Michelle said. "The area boutiques work together to ensure each other's success. We will place a display of shoes in our store for the Bootery and the Bootery showcases our dresses in their storefront windows."
Patchington is active in the local communities it serves. For example, the Tequesta store produces a fashion show each month for the ladies of the community (Christian Women's Connection in the Country Club and River Bend) which draws over 200 guests. The corporation itself is also a strong advocate for the Domestic Violence Foundation and hosts two campaigns each year including raffles and clothing donations to support the Foundation.
At a Glance
Company Size: 20 locations in FL and NJ
Tequesta Store Opening: June 2015
Products/Services: Resort-style apparel, shoes, accessories
Store Employees: Six

Tequesta
Village Bootery
Village Bootery stays one step ahead of the rest, combining old-school service ethos and modern merchandising flair.
"We're real shoes for real people."
Milton Schuemann opened the first Village Bootery in 1962 in Lake Park, with the second store opening in Tequesta the following year. Ben Schuemann, the company's third generation owner and his wife Lisa now run the quaint upscale bootery, joined by Ben's mom, Deb, and brother, Christopher daily, making this a 50-year family-run operation.
The company prides itself on providing the largest selection in the area, including premiere, high-quality items customers can't easily find in other stores, as well as well-stocked assortments of sought-after lifestyle items.
The family culture permeates every aspect of the business, most visibly in the customer experience. Nine employees foster solid family values and provide gracious, customized service customers appreciate. The store serves both locals and seasonal visitors, with a large base of loyal return customers. When return customers visit, they're greeted by name – a personal touch rarely seen in retail today.
Lisa Schuemann credits The Village in Tequesta as a local retailing treasure and values the close and collaborative business relationships formed with other boutiques in the plaza.
At a Glance
Founded: 1962
Products/Services: Footwear and Handbags
Depth/Breadth: Thousands of SKUs, including hard-to-find items
Market: Serves Palm Beach, Martin and St. Lucie Counties

Tequesta
Tiramisù Ristorante Italiano
This talented chef hails from Italy and serves up family classics from his Mamma Carmela and Nonna Adele, seasoned with engaging ambiance and 34 years of European and U.S. culinary experience.
"We Lift You Up"
Owner/Chef Luca Cadau and his wife Danielle opened Tiramisu on September 17, 2015 in the former McCarthy's location on Tequesta Drive. Luca, a native Italian, has more than 34 years of restaurant experience in Italy, Switzerland, Germany, and now here in the United States.
His continual mission is to always live up to his restaurant's name. Tiramisù in Italian means to "Pick You Up" or "Lift You Up" The cuisine takes guests on an uplifting journey through the finest in Northern Italian flavors, including several family favorites passed down from his Mamma Carmela and Nonna Adele.
Appreciating seasonal visitors and loyal locals
When Luca envisioned Tiramisu customers, he pictured it just as it turned out: a mix of successful, resort-casual clientele of all ages. His guests come mainly from Tequesta and Jupiter Island, including many who first tasted his culinary talents at Limoncello, where he previously served as Chef.
The Tiramisu team never forgets its loyal Palm Beach North customer base. "We don't just cater to snowbirds or vacationers, but to our locals as well. They are here year round: they are our heart beat." Even when first designing Tiramisu, Luca and Danielle wanted to pay homage to local customers who used to frequent the establishment when it was the beloved McCarthy's. So they kept a few special touches like the classic fireplace to preserve those memories.
Beyond the plate: engaging ambiance and entertainment
The 43-member Tiramisu team focuses on every detail to ensure a memorable visit, from elegant settings and surroundings to enjoyable music. On weekends, many customers enjoy a full evening, starting with a relaxing dinner and closing out their night enjoying live performances in the Piano Bar.
Luca proudly states, "Our goal is to create a culinary experience by providing a great atmosphere with superb food. We want to give as much back to Tequesta as Tequesta has given to us."
At a Glance
Founded: 2015
Locations: Tequesta
Industry: Restaurant
Style: Northern Italian
Employees: 43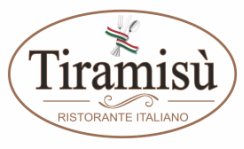 Tequesta
Oceana Coffee
Scotty Angelo never planned on getting into the roasting business. He just wanted a decent cup of joe. Today, Oceana Coffee brews an average of 25,000 pounds of coffee annually for its loyal customers.
A good cup of coffee is luxury that everyone can enjoy.
It all started with a single cup of coffee. It was never Scotty Angelo's dream to get into the coffee roasting business – he just wanted a decent cup of joe. After moving to Jupiter, FL with his wife Amy, he couldn't find any local brews similar to the style he loved in his native Australia. So he decided to try roasting his own.
From one cup to 25,000 pounds
After some experimentation, Oceana Coffee launched in 2009. Today the business employs 16 people at two stores: The Roasting House Café at 221 Old Dixie Hwy and Coffee Lounge/Wine Bar at 150 N US Hwy 1. Their coffee is also sold by more than a dozen local restaurants and caterers. In 2015 alone, Oceana Coffee roasted 25,000lbs of their own coffee.
Visitors at either Oceana location immediately feel right at home. At Oceana's Coffee Lounge and Wine Bar, they sink into cozy sofas or pull up a chair up and relax with friends. Oceana's lounge is just like its coffee: internationally influenced with a distinctive local flavor. At the Roasting House Café, people can see the "green monster" in action and sniff the irresistible scent of roasting coffee.
Terrific customers are the key
While the seasonal influx of guests is always gladly welcomed, Oceana enjoys a strong base of loyal local customers. Business isn't affected too much when snowbirds return north. Amy attributes their continued success to the residents in Tequesta and Jupiter Island. She said her customers tend to be health conscious (which is why they serve health mindful snacks and Kombucha), well-educated, prosperous and happy with life.
Tequesta: supportive and business-friendly
Amy mentioned how easy it was to work with the Village of Tequesta staff during the opening of their two businesses and said, "We have the best of a lot of things here in Tequesta. We have a strong local independent business community. We have a great deal of support for each other – which makes us lucky and spoiled. We have beautiful weather and magnificent beaches. What is not to love about Tequesta?"
At a Glance
Founded: 2009
Locations: Tequesta
Industry: Food and Beverage (retail and wholesale)
Products/Services: Coffee, food and related merchandise, including brewing equipment/accessories
Employees: 16

Palm Beach Shores
Sailfish Marina
The season never ends at Sailfish Marina for boaters, fishing enthusiasts and vacationers: big game catches to unique boutique gifts, it's a one-stop spot for vacation fun.
Where the season never ends
As the closest marina to the Palm Beach/Lake Worth Inlet and only 45 miles from the Bahamas, Sailfish Marina Resort is a favorite docking in the Palm Beaches. Boaters seeking a slip for the day or dockage all year will find three docks that can accommodate 94 vessels from 25 to 110 feet. The location is the optimal launch spot for Bahamas getaways.
Founded in Palm Shores, in the late 1940s, it was first known as Roy's Dock; then Bills Marina, after long time owner Bill Bachstedt. Even to this day, there are still many old timers who refer to it as "Bill's" and share fish stories from the past. In 1977, the marina was purchased by Palm Beach inventor and entrepreneur Alex Dreyfoos and combined with other docks close by to form The Sailfish Marina & Resort.
Ever since, the Sailfish Marina & Resort became synonymous with big game sport fishing in the Palm Beaches and gained a national reputation as the "Yankee Stadium" of the sport. In July 2004, the property was sold to American Financial Group, who remains dedicated to keeping what is now called Sailfish Marina Resort a beautiful destination for all to enjoy.
While Sailfish Marina Resort has primarily been a fishing destination, today's it's a full-service, one-stop shop getwaway for non-fishing vacationers and groups, including accommodations with a tropical island motif, beautiful waterfront restaurant and bar, delightful shopping and other onsite amenities.
At a Glance
Founded: 1952
Industry: Marine
Services: Boating and sportfishing, lodging, restaurant, bar, events, gift shop
Employees: 135-150, with new employees added annually